Happy Two Days Before Kwanza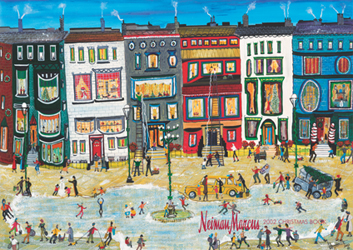 Hey Kids! I figured I'd write a post while I was here in Texas so I won't have a super long post once I get back to town. Things are going ok. Daddy Kiki and I are ok. We're not having a rocking time together, but there haven't been any fights yet, so you pretty much have to count you blessings. Let me take you back to the trouble I had getting to Texas in the first place.

Baloo and I celebrated Christmas on Thursday night. We had a lovely time. I ended up getting him a custom framed photo of one of the pictures he took while he was in Yosemite this past November. I also got him the 4th season of Family Guy. He got me a few pairs of socks (we have a thing about me not having any funky socks) as well as the game
Cranium
for when we have our game nights and a cool
fondue
set. We later went to dinner at a local mexican restaurant and had margairtas. It was a fantastic Christmas. Cut to 1:00 a.m. when I get a call from Orbitz telling me my flight out of Lansing to Chicago was cancelled. No explaination. Just that my flight was cancelled. We then spent the next hour on hold with both Orbitz and United trying to find out how I was going to get home for Christmas. I guess since I was flying to Chicago, it was too close to the Denver blizzard, so they just cancelled my flight. Thanks. Orbitz offered to refund my money and let me know that the next flight out of town wouldn't be until Christmas Day! Eek! So after being on hold with United for an hour, the very nice lady said I could get a flight out of Detroit at 6:00 a.m. Baloo, being the magnificent man that he is, volunteered to drive me to Detroit. We only had an hour of sleep and left the house at 4:00 a.m. to make my flight.
So now I've been home for a couple days. Things are so different in Texas. I went shopping tonight and they were playing religious holiday music. Also, the raido stations say 'Merry Christmas & Happy Holiday." I like that. Because even if you want to be all politically correct, you have to recognize that Christmas celebrates the birth of Christ. And people shouldn't feel like they're doing anything wrong by saying the words, "Merry Christmas."
It's also rainy here. It rained all day. It's cool. Daddy Kiki and I are going to watch movies all night anyway and eat lots of food. Then tomorrow we'll open presents, have a traditional Christmas meal (with duck instead of Turkey) and I'm not sure what else.
Merry Christmas to all y'all! I hope everyone has a nice time with family. Or at least I hope you'll be plenty drunk!
Labels: baloo, Christmas, daddy kiki